Market your accountancy firm with an integrated CRM | AIRPA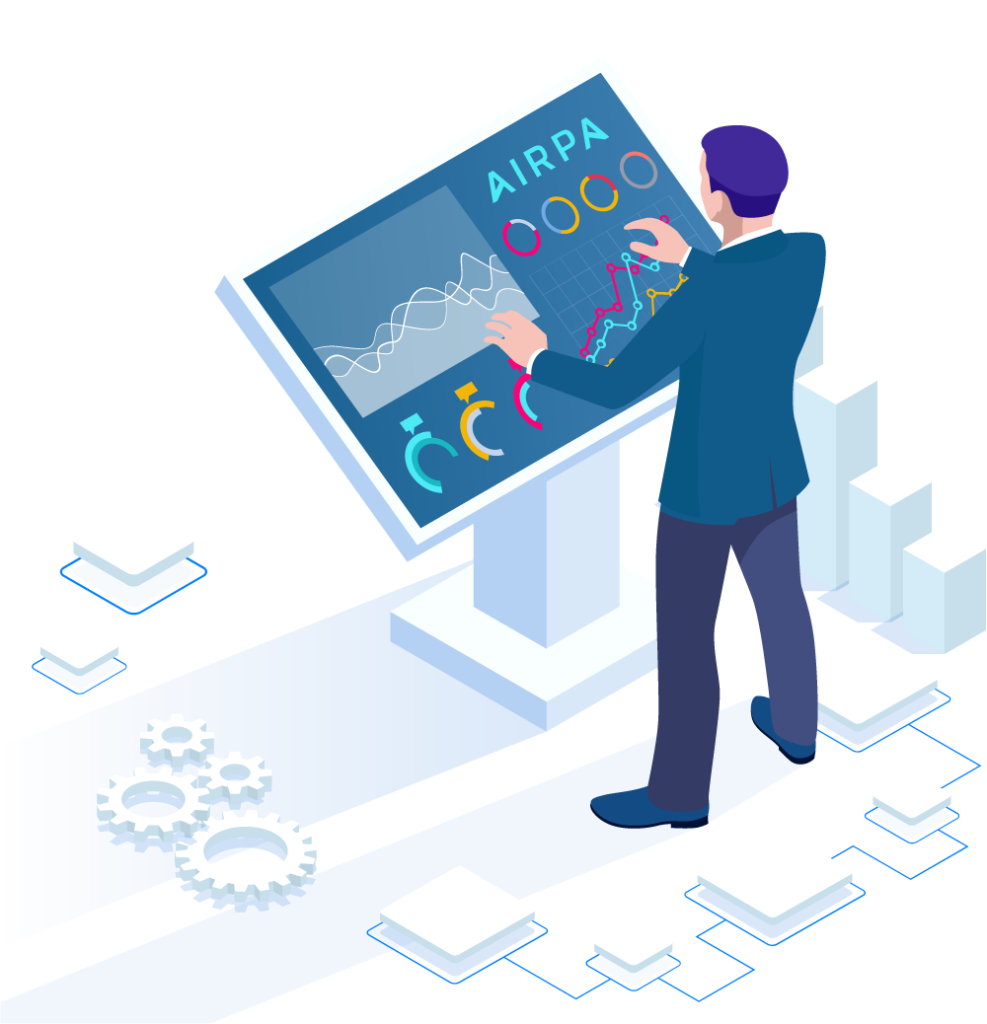 How to market your accountancy firm with an integrated CRM
We've talked before about the benefits of integrating your CRM with your accounting software. It saves time and reduces errors by allowing you to sync and update client details across platforms, giving a top-level view of the work you're doing for all your clients.
Customer relationship management (CRM) systems are essential for accountants who want to organise and manage their relationships with clients.
Using these insights, you can improve your clients' experience and your service as a whole. But when it comes to bringing in new business, it's likely you're using a range of other systems to collect information and carry out your marketing activities.
Integrating your CRM with your various marketing tools will allow you to gather in-depth insights on your prospective clients, and tailor your approach to the people you want to target.
We've talked specifically about CRMs here, but in many cases the same thing goes for your practice management system – connecting this with your marketing systems should give you a more streamlined and personalised approach.
Get insights for email marketing
Emails can be a powerful marketing tool, but it's important to get them right. If the messages you're sending don't feel relevant or interesting to the recipient, the chances are they're going to end up ignored – or in the junk folder.
Provide your prospects with useful, engaging email content, however, and you could spark their interest in your services and ultimately prompt them to buy from you.
Integrating your email marketing platform with your CRM allows you to gather insights on the content your audience is engaging with, building a better picture of where their interests lie.
It also means you can take the information you already have stored on them – the sector they work in, the size of their business, or how far along your sales process they are – and use that to better target your campaigns.
Gather data from your website
Your website is another valuable source of insights on your clients. The pages they visit, how long they spend there and the journey they take through the site can be useful to know when planning your marketing strategy.
Linking your website platform with your CRM means you can keep track of this data and use it to improve your website.
You might also gather information directly from website visitors through a contact form.
This not only gives you their name and contact details and shows they're interested in your service, but it also gives you an opportunity to find out whether they're the right fit for you. You could ask about the type of business they run, for example, or the kinds of services they're interested in.
Without an integrated system, you'd usually have to manually download the data provided through the web form, then upload it to your CRM.
Connecting your CRM with your website eliminates this fiddly extra step, so all your client details come through seamlessly.
Measure engagement with social media or videos
When you're producing content for social media or uploading videos to a platform like YouTube, you want to get a picture of how successful that content is – how many people are seeing it and engaging with it.
You also need to know that the right people are interacting with it, and that you're reaching your target audience.
This is another stream of data you can send to your CRM, and use to understand how different content appeals to different types of clients.
Bring it all together
With insights from your various marketing channels pulling through to your CRM, you can build a complete picture of the types of people who are coming into contact with your firm and the process they go through before becoming a client.
Using AIRPA, you can see that information side-by-side with your clients' financial and accounting data, along with any other details you have on them across the software you use.
Through a single login, you have access to everything you need to know about your client, allowing you to offer high-quality, informed business advice.
Get in touch today to talk about integrating your accountancy firm's systems.