A guided tour of a typical AIRPA accountancy dashboard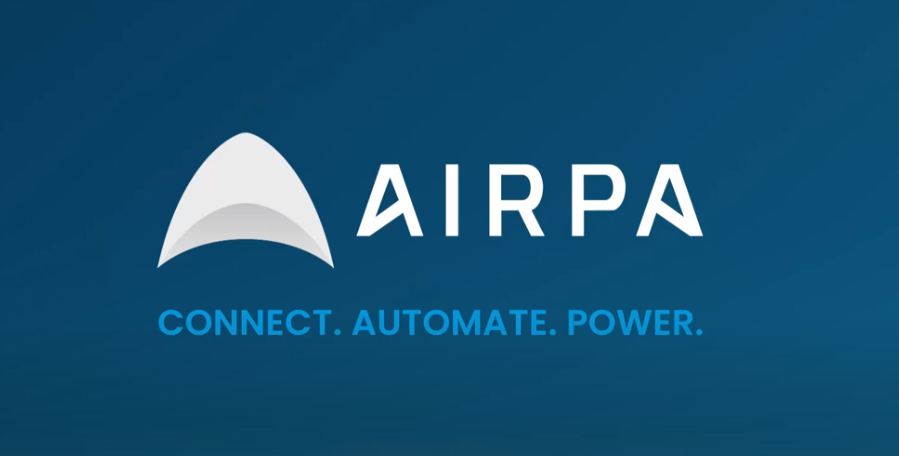 Our dashboard for accountants is designed to make your accounting and business programs talk to each other seamlessly, effectively, and with added features that simply wouldn't be accessible if you were accessing them separately.
CHECK OUT OUR OVERVIEW VIDEO HERE
In this article, we'll talk about each area of our platform and how it works for a typical accounting setup.
Home page
On the home screen, you'll be greeted with all your apps displayed
in one place.
From the Home page, you can quickly launch a platform in a new tab, or view it's related settings, i.e. login credentials, connection status, login method.

Your applications are broken down into sections, some example categories would be: 'Accounting & Finance' and 'Comms & Collaboration'.
AIRPA can connect to many of your business systems, applications, websites and drives.
Universal Search
The Universal Search function will allow you to find information within your practice effortlessly – whether that means looking for data, a file or a business contact.
AIRPA will search across your entire connected ecosystem, including your drives, emails and even words within a document.
Why is this a great tool? We covered it recently in a blog post – but using the Universal Search for anything across your business gives you the ability to provide instant insight and saves countless hours.
Console
In the console view, you can 'compare and propagate' your data across all your business systems.
This means checking for inconsistencies and errors in your data – they'll be highlighted, allowing you to amend them all at once.
By selecting propagate, AIRPA will automatically correct your data and sync it across all appropriate platforms.
Analytics and Reporting
Using the Practice Operational Dashboard, you'll have some key areas to manage your workloads.
Task Centre
Here you'll be able to keep track of your work by:
checking if something is overdue
assessing how much is left outstanding
managing data connections between software
Product Centre
Here you can manage your deadlines effectively by:
checking charts and data segments to see capacity clearly
sorting tasks based on a variety of criteria – task date, revenue, effort etc
Client Management Dashboard
AIRPA provides real-time quality management information for both your practice and your customers.
You can make conversations more insight-led, user friendly, and all-round effective by using the Management Dashboards insights.
This will encourage meaningful interactions with your clients.
View trends on profit and loss, forecasting, balance sheets and net cashflows.
Practice Management Dashboard
Here you can manage your practice and view data about all of your staff members.
This includes information about the hours they've worked, sales generated, and other key metrics.
Practice Performance Dashboard
AIRPA allows you to measure profitability, growth and financial metrics such as turnover, to assess your business's performance easily.
Automations
In the console, you can set up automations across your organisation.
This will give you flexibility to streamline your business – nearly everything within the AIRPA platform can be adjusted to suit your needs.
You can customise existing automations to add new parameters or run a new one to ensure it works as expected.
Book a demo today
To fully experience the power of our platform, we recommend you book a demo or have a go with our free trial.