How accountants can automate their way into early retirement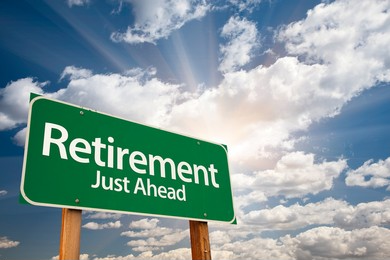 Lots of people pay lip service to automation but those who really embrace it not only increase the value of their practice, they also make it easier to exit.

Think about it: your successor wants to acquire your brand, your talented team and your valuable client list. But more than that – they also want to take on a business that will run smoothly without you.

Automation is the key to getting knowledge out of your head and turning it into a saleable asset. It will also drive you to turn the things you perhaps do by instinct or habit into logical processes that anyone can pick up.

Increasingly, too, automation is expected. It's how clients identify firms that are really efficient and forward-looking as opposed to those who just say they are in the copy on their website.

AIRPA is a next-level automation tool that can help you achieve all of that and, in so doing, maximise the value of your investment in the business.

How exactly does automation add value?
In the early 1950s, two brothers called Dick and Mac McDonald turned a single burger restaurant in San Bernardino, California. It was revolutionary because it was designed from scratch to be as efficient as possible, using what they called the Speedee Service System – a production line, in effect. It included a spinning table for adding sauce to buns before the burgers were added from the grill.

When milkshake machine salesman Ray Kroc invested in McDonald's in 1954, eventually taking complete control of the company, it was really this system he was buying into. He didn't know anything about burgers, in fact.

The work the McDonald brothers had done designing the workflow and documenting the process made it easy to franchise and turn into the global business we know today.

Accountancy is quite different to fast food, but the basic principle is the same: potential purchasers will pay more for a smooth-running, well-oiled machine.

Apart from convenience, in accountancy, there's another good reason for that: if large swathes of core compliance work essentially look after themselves, that leaves experienced people free to focus on more complex and more lucrative work.

What can I automate?
If it is routine, repetitive or based on regular rules, it's ripe for automation.

Payroll processing, bank reconciliations, preparation of charts of accounts and invoice processing are just a few examples.

Using AIRPA, you can also automate the transfer of data between different sources and applications. For example, automatically picking up attachments from Gmail and putting them into the correct client records on HubSpot.

It's worth saying that what some people call automation is really just recording an action so it can be repeated at the press of a button. True automation – what we sometimes call automation 3.0 – is about self-sustaining systems, no button pressing required.

Automation as exit strategy
If you've started to think about retirement, or at least moving onto the next challenge, start thinking about automating your practice now.

With a little investment in planning, process mapping and the right tools, you'll make it easier to leave the business, easier to find a successor and ensure a more substantial payday for yourself.

And, without getting too sentimental about it, you'll also be leaving a little of yourself behind, even if you're a thousand miles away on the golf course or beach.

Get in touch to find out how AIRPA can help you quickly and easily automate more of your firm's work.